A Christian's Dilemma
To have faith is to be sure of the things we hope for, to be certain of the things we cannot see. (Hebrews 11:1).
You have been brought up a Christian, you attend Church every week and you're an active member of your congregation. One day you hear from a friend that three children from the Parish claim to have seen Jesus. You don't know the children personally, but you've seen them in church many times and you've seen their parents.
Your friend is not sure what to believe but she tells you the children are very well behaved. The priest does not wish to say anything on the matter. The newspapers and radio have covered the story extensively.
What do you do in this situation? What if you were the parent of these children - how would this affect you, at home, at work, with friends?
The book "Visions" (ISBN 978-1-60477-032-2) tells a fictional story based on this very scenario. Discover how three children and the inhabitants of a small town deal with these very compelling questions - and as the story unfolds ... consider what you would have done in the circumstances.
A challenging book to make you think. This fast-paced exciting tale of supernatural events will keep you guessing what happens next. Strong believable characters and vibrant storyline. The author skilfully combines humour with suspense to deliver a Christian message relevant to today's society.
This book will make an ideal gift to be read again and again.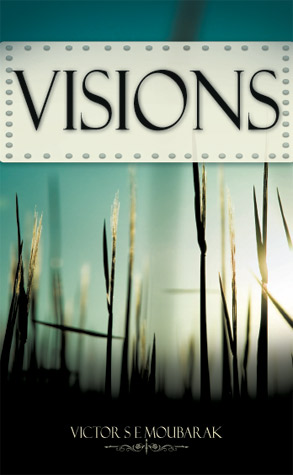 Buy VISIONS from AMAZON UK at under £5 from this Link. BUY NOW (UK)
Or from AMAZON USA for under $9 from this Link. BUY NOW (USA)
Click here to read excerpt from Visions
© Copyright V Moubarak 2007