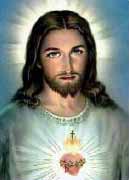 Let us Pray
Sign of the Cross
In the name of the Father, the Son, and the Holy Ghost. Amen.
Apostles' Creed
I believe in God the Father Almighty, Creator of Heaven and earth; and in Jesus Christ, His only Son, our Lord; who was conceived by the Holy Spirit, born of the Virgin Mary; suffered under Pontius Pilate, was crucified, died and was buried. He descended into hell; the third day He arose again from the dead. He ascended into heaven, and is seated at the right hand of God the Father Almighty; from thence He shall come to judge the living and the dead.
I believe in the Holy Spirit; the Holy Catholic Church; the Communion of Saints; the forgiveness of sins; the resurrection of the dead; and life everlasting. Amen.
Lord's Prayer
Our Father, Who art in Heaven, hallowed be Thy name, Thy kingdom come, Thy will be done, on earth as it is in Heaven.
Give us this day our daily bread, and forgive us our trespasses as we forgive those who trespass against us, and lead us not into temptation, but deliver us from evil.
For Thine is the kingdom, the power and glory. For ever and ever. Amen.

Hail Mary
Hail Mary, full of grace, the Lord is with thee; blessed art Thou amongst women, and blessed is the Fruit of thy Womb, Jesus. Holy Mary, Mother of God, pray for us sinners, now and at the hour of our death. Amen.
Glory Be
Glory Be to the Father, and to the Son, and to the Holy Spirit.
As it was in the beginning, is now, and ever shall be, world without end. Amen.
Hail Holy Queen
Hail Holy Queen, Mother of Mercy, our life, our sweetness and our hope! To Thee do we cry, poor banished children of Eve; to Thee do we send up our sighs, mourning and weeping in this valley of tears! Turn then most gracious Advocate, your eyes of mercy toward us; and after this, our exile, show unto us the blessed Fruit of your Womb, Jesus. O clement, O loving, O sweet Virgin Mary!
Pray for us, O Holy Mother of God,
That we may be made worthy of the promises of Christ. Amen.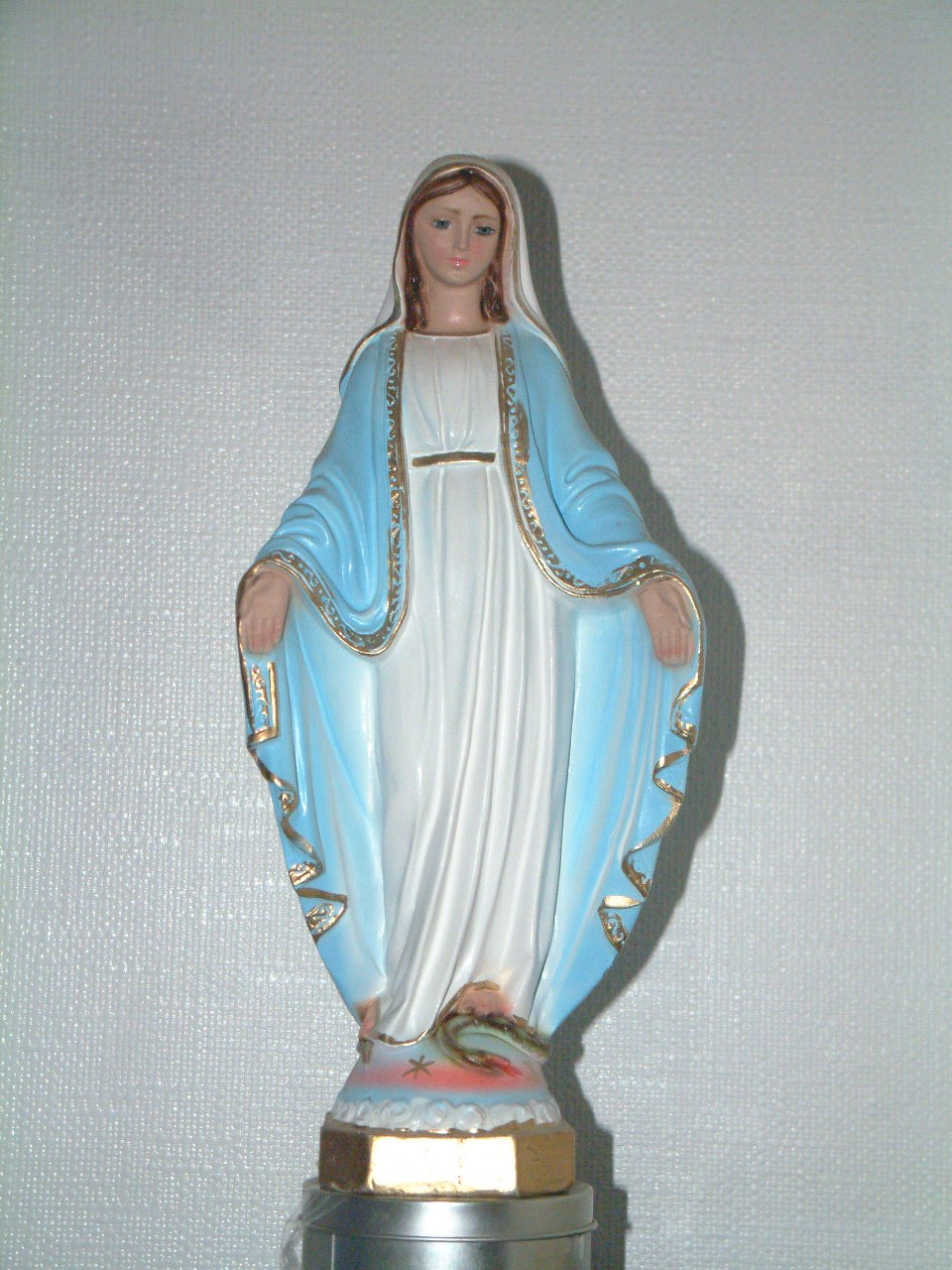 Magnificat
My heart praises the Lord;
my soul is glad because of God my Saviour, for He has remembered me, His lowly servant!
Form now on all people will call me happy, because of the great things the Mighty God has done for me.
His name is holy;
from one generation to another He shows mercy to those who honour Him.
He has stretched out His mighty arm and scattered the proud with all their plans.
He has brought down mighty kings from their thrones, and lifted up the lowly.
He has filled the hungry with good things, and sent the rich away with empty hands.
He has kept the promise He made to our ancestors, and has come to the help of His servant Israel.
He has remembered to show mercy to Abraham and to all his descendants for ever!

The Lord is my Shepherd
I shall not want.
He maketh me to lie down in green pastures: He leadeth me beside the still waters.
He restoreth mysoul: He leadeth me in the paths of righteousness for His name's sake.
Yea, though I walk through the valley of the shadow of death, I will fear no evil: For Thou art with me; Thy rod and Thy staff, they comfort me.
Thou preparest a table before me in the presence of mine enemies.
Thou annointest my head with oil. My cup runneth over.
Surely goodness and mercy shall follow me all the days of my life, and I will dwell in the House of the Lord for ever.
KJV.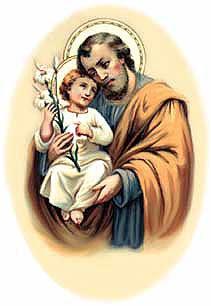 Prayer to St. Joseph over 1900 years old
O St. Joseph whose protection is so great, so strong, so prompt before the Throne of God, I place in you all my interests and desires. O St. Joseph do assist me by your powerful intercession and obtain for me from your Divine Son all spiritual blessings through Jesus Christ, Our Lord; so that having engaged here below your Heavenly power I may offer my Thanksgiving and Homage to the most Loving of Fathers. O St. Joseph, I never weary contemplating you and Jesus asleep in your arms. I dare not approach while He reposes near your heart. Press him in my name and kiss His fine Head for me, and ask Him to return the Kiss when I draw my dying breath. St. Joseph, Patron of departing souls, pray for us. Amen
Say for nine consecutive mornings for anything you may desire. It has seldom been known to fail.
This prayer was found in the fiftieth year of Our Lord Jesus Christ. In 1500's it was sent by the Pope to Emperor Charles when he was going into battle.
Whoever reads this prayer or hears it or carries it, will never die a sudden death, nor be drowned, nor will poison take effect on them. They will not fall into the hands of the enemy nor be burned in any fire, nor will they be defeated in battle.
Make this prayer known everywhere.
Fatima Prayer
O my Jesus, forgive us our sins, save us from the fires of hell and lead all souls to heaven, especially those most in need of Thy mercy. Amen.

Personal Prayer
Dear Lord, thank you for another day. Thank you for your protection today and throughout my life. I remember now in my prayers the following people ... (names). Protect them Lord and be always with them. I pray also for those who have died ... (names). Have mercy on them Lord. Praise you always Lord. Amen.